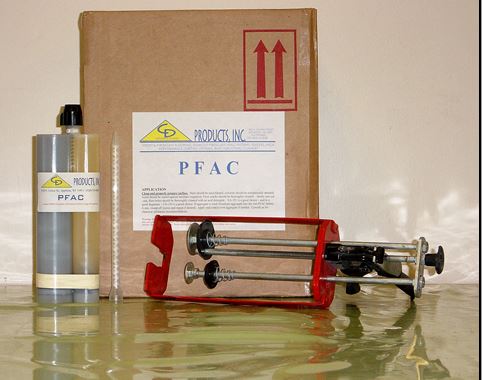 Quick Links
Reference Documents: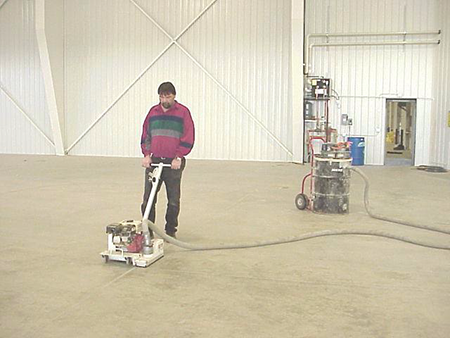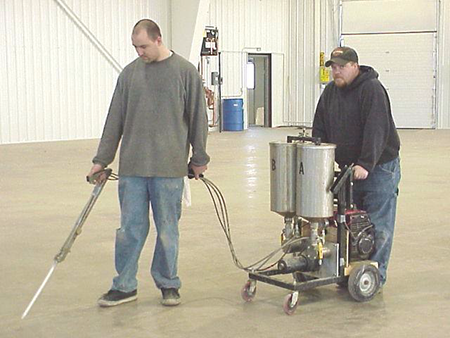 WE'VE DONE MANY HUNDREDS OF MILES OF JOINT REPAIR WORK
TO PROPERLY REPAIR AND/ OR FILL FLOOR JOINTS DO THE FOLLOWING STEPS:
1. CLEAN OUT THE JOINT EITHER BY SAW CUTTING OR OTHER THOROUGH CLEANING PROCEDURES.
2. SQUARE OFF EDGES AND CORNERS AS NECESSARY.
3. LET DRY AND REMOVE ANY DUST OR LOOSE DEBRIS.
4. DO NOT USE ANY FILLERS OR BACKER RODS WHICH COMPRESS AND CAUSE THE JOINT TO SUBSEQUENTLY BREAK.
5. FILL THE JOINT COMPLETELY FROM BOTTOM TO TOP.
6. SHAVE OFF ANY MATERIAL THAT OVER FLOWS.
PFAC I AND PFAC II:
– CURE TO USE VERY FAST
– HAVE UNUSUALLY GOOD ADHESION TO POOR SURFACES
– HAVE EXCELLENT IMPACT RESISTANCE
– PFAC CURES TO USE AT -30F IN 24 HOURS
OUTSIDE CONCRETE SLAB JOINT CAULKING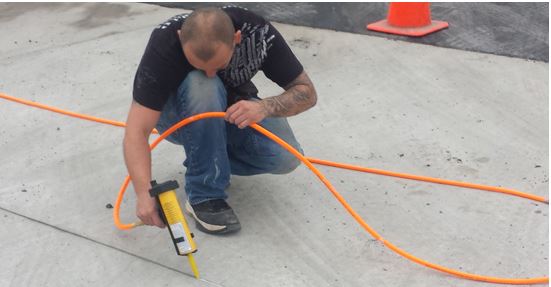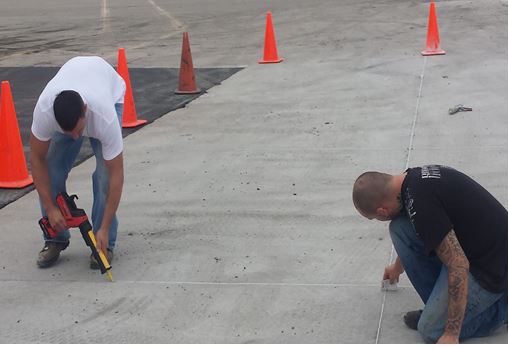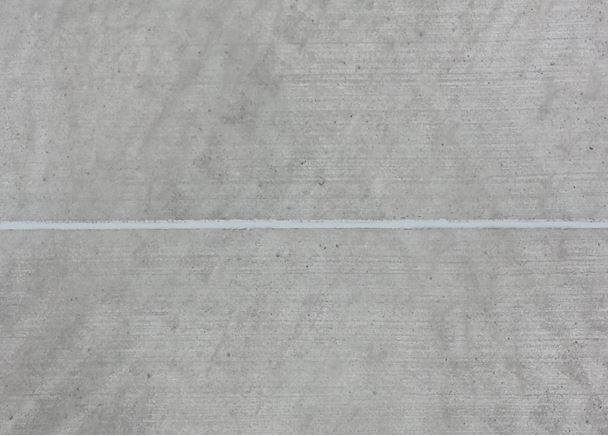 PFAC I & PFAC II
POLYUREA FILLER AND CAULK FOR APPLICATIONS DOWN TO -30F
VERY FAST SETTING GROUT AND JOINT FILLER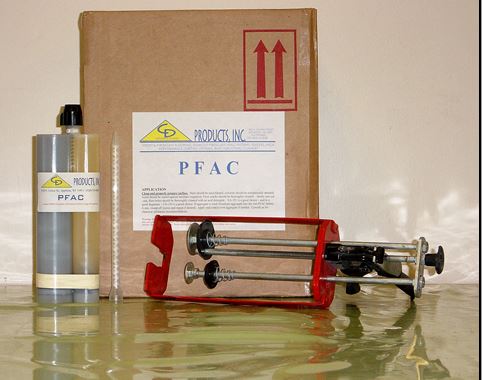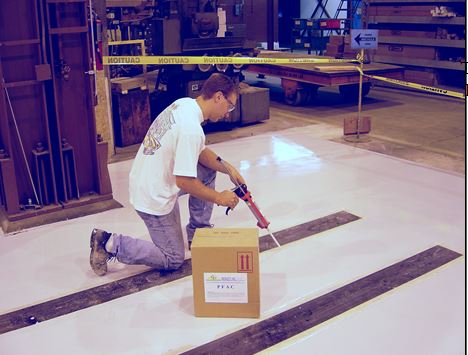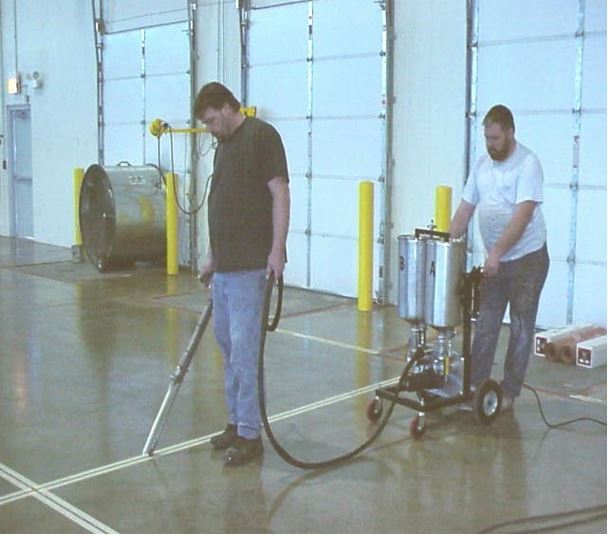 FLOOR JOINT FILLER FOR FOOD PLANTS, CHEMICAL PLANTS, MACHINE SHOPS, FABRICATION PLANTS, LIGHT OR HEAVY MANUFACTURING, GAS STATIONS, BASEMENTS, BAKERIES, DRIVE WAYS, PARKING RAMPS, AIRPORT RUNWAYS. PFAC IS ALSO A VERY FAST GROUT FOR FLOOR REPAIRS, HOLE FILLING AND ANCHOR SETTINGS.
PFAC – POLYUREA FILLER AND CAULK
DESCRIPTION
PFAC I and PFAC II– POLYUREA FILLER AND CAULK are two component polyurea/amine blends that provide a hard, tough surface. PFAC I MAY BE APPLIED SUCCESSFULLY FROM –30F TO 120F WHILE PFAC II SHOULD BE USED FROM 50F AND ABOVE. Either works well as a stand alone spall or hole filler, as an all purpose crack and joint filler, or mixed with various aggregates to provide a build up or slip resistant surface. PFAC I is in-line blended utilizing a two component mixer apparatus allowing the applicator to use amounts ranging from a few ounces to nearly continuous feed. PFAC I AND PFAC II ARE AVAILABLE IN BLACK, GRAY, AND CLEAR . These are apt to amber in strong sunlight, and allowing them to freeze may ruin the material.
USES- PFAC I IS A 2:1 MIX AND PFAC II IS A 1:1 MIX
PFAC I is supplied in a two component "caulk gun" system for minor repairs, and joints, as well as in bulk for a two component mixing apparatus. PFAC I exhibits excellent adhesion to wood, tiles, concrete, asphalt, glass, brick, shingles, metals or other clean surfaces. PFAC I NEEDS NO PRIMER, has excellent weather and water resistance, may be used indoors or outside. PFAC I CURES TO USE for wheeled traffic at 34 degrees F in 3.5 hours, at 0 degrees F in 3.5 hours and –20 degrees F in less than 20hours. THIS IS THE ONLY PRODUCT WE KNOW THAT GIVES A HIGH PERFORMANCE END RESULT AT THESE LOW TEMPERATURES. PFAC II cures to use at 65 degrees F in 30min. Both have good thermal resistance to 300 degrees F and excellent thermal cycling resistance. PFAC II is more economical and flexible. It is a good choice in warehouses, fork truck areas and lighter abuse production environments. PFAC I is your choice in cold or more extreme use environments.
APPLICATION
Clean and properly prepare surface. Steel should be sand blasted, concrete should be chemically cleaned or mechanically abraded, wood should be sealed against moisture migration. Floor cracks and holes should be thoroughly cleaned with an acid detergent – XA-201 is a good choice – and/or a good degreaser – CD-103 is a good choice too, or they can be sawed out. Consult us for chemical resistance recommendations.
SPECIFICATIONS- PFAC I AND PFAC II
SOLIDS – 100%
WATER RESISTANCE- EXCELLENT FLEXIBILITY – 400%
SET TIME –1 MIN
ADHESION: + 350PSI (concrete fails) CHEMICAL RESISTANCE- EXCELLENT FOR  OILS AND CAUSTICS
DUROMETER 65 PFAC II 45
UV RESISTANCE- EXCELLENT( will yellow) HEAT RESISTANCE – TO 300F
ODOR – NONE
FLASH POINT: +200F
NOTE: TO THE BEST OF OUR KNOWLEDGE, THE INFORMATION CONTAINED HEREIN IS ACCURATE. HOWEVER C.D. PRODUCTS INC. ASSUMES NO LIABILITY WHATSOEVER FOR THE ACCURACY OR COMPLETENESS OF THE INFORMATION CONTAINED HEREIN. THE FINAL DETERMINATION OF SUITABILITY OF ANY MATERIAL IS THE SOLE RESPONSE OF THE USER. ALL MATERIALS MAY PRESENT UNKNOWN HEALTH HAZARDS AND SHOULD BE USED WITH CAUTION. ALTHOUGH CERTAIN HAZARDS ARE DESCRIBED HEREIN, WE CANNOT GUARANTY THAT THESE ARE THE ONLY HAZARDS WHICH EXIST
Download Information:
Reference Documents: